Innoci upholding its own views on color, is committed to buildingthe bathroom into an aesthetic space and a creative carrier for consumers to showtheir creativity, and this is what it's product design aspires for.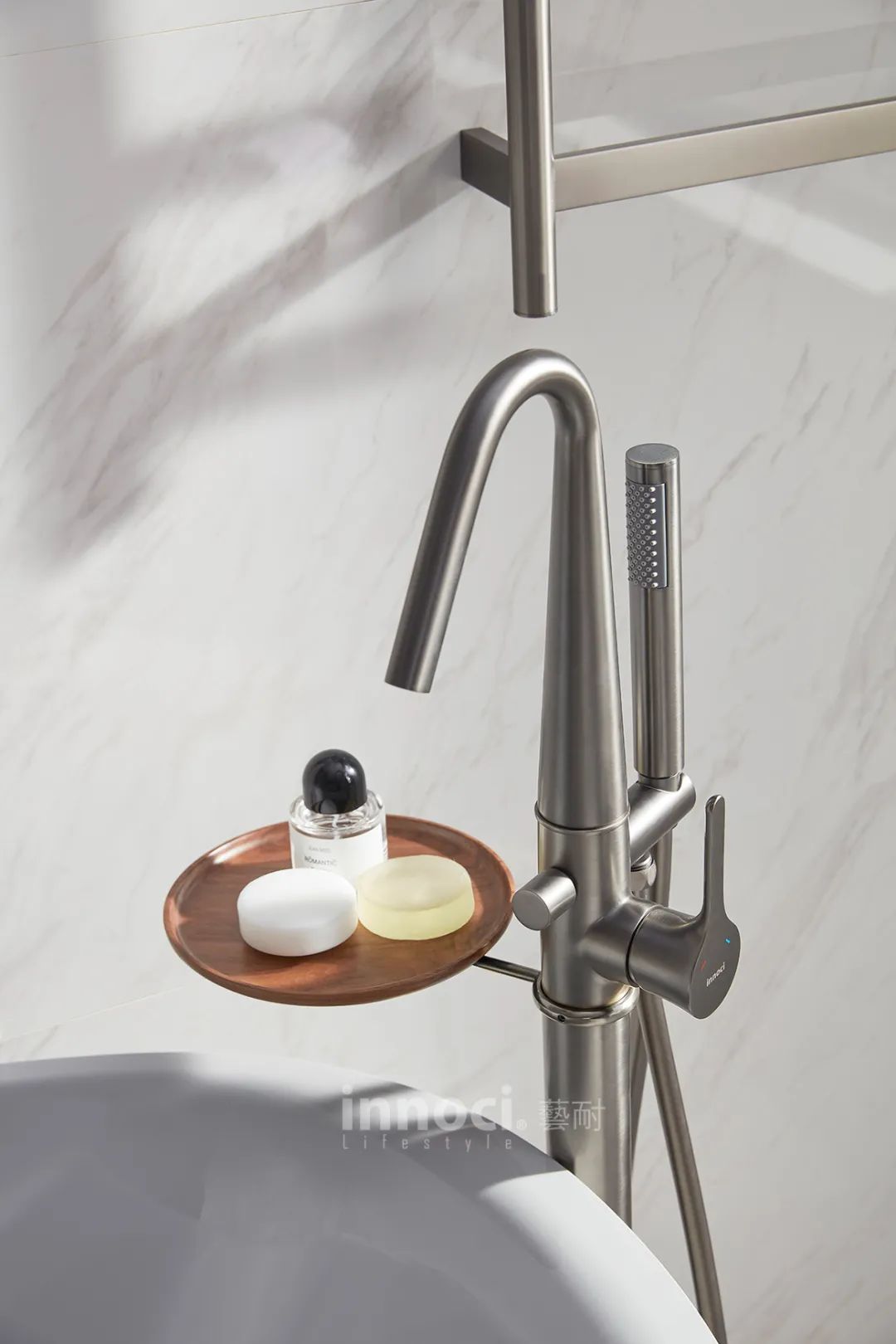 Titaniumgrey, a very manly color, is designed for more than 90% of men who are bornwith a hormonal love of cars, weapons, and electronic products. Also, a growingnumber of women find themselves enchanted by this cool color.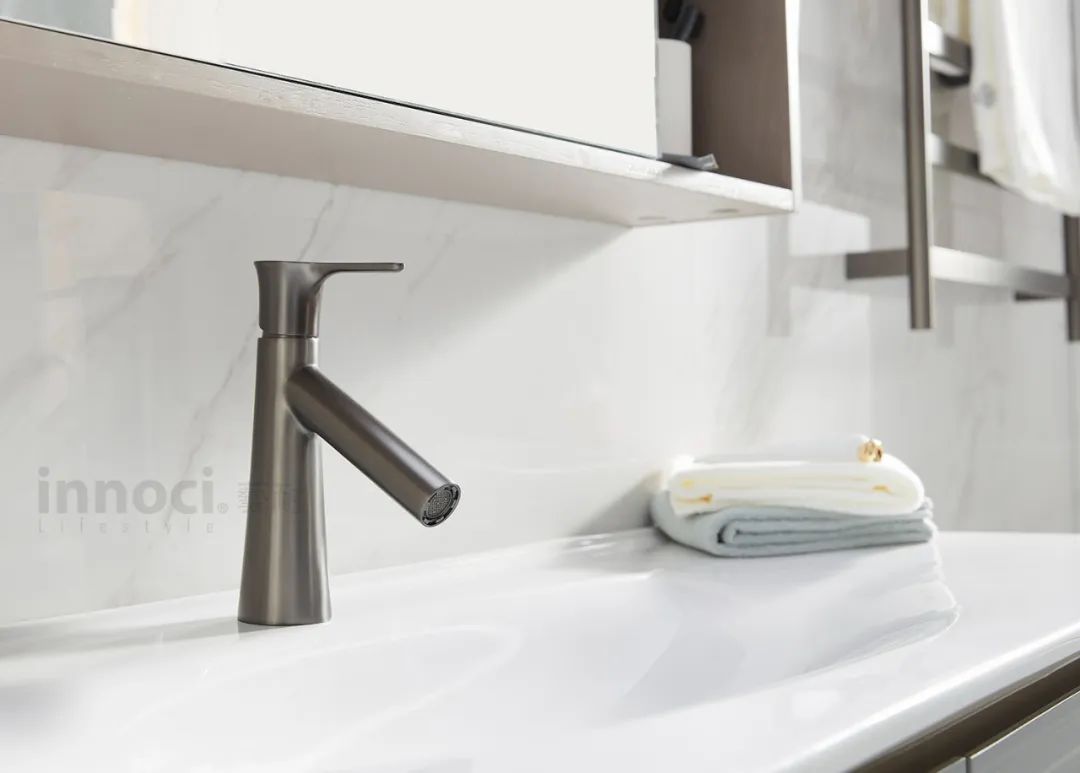 Thetransition from clear to dumb of titanium grey creates a distinct sense oflayering whick, plus its metal texture, produces a special visual experienceand varying gloss in different scenes.
To makethe most of the high quality of titanium grey, PVD vacuum coating technology isused in the manufacturing process, so that the ionization is deposited on thesurface of the faucet by gas discharge to form a micron thin film. The coating,while bosting such features as high hardness, high texture, high wearresistance, and high corrosion, extends the service life of the product andenhances its beauty.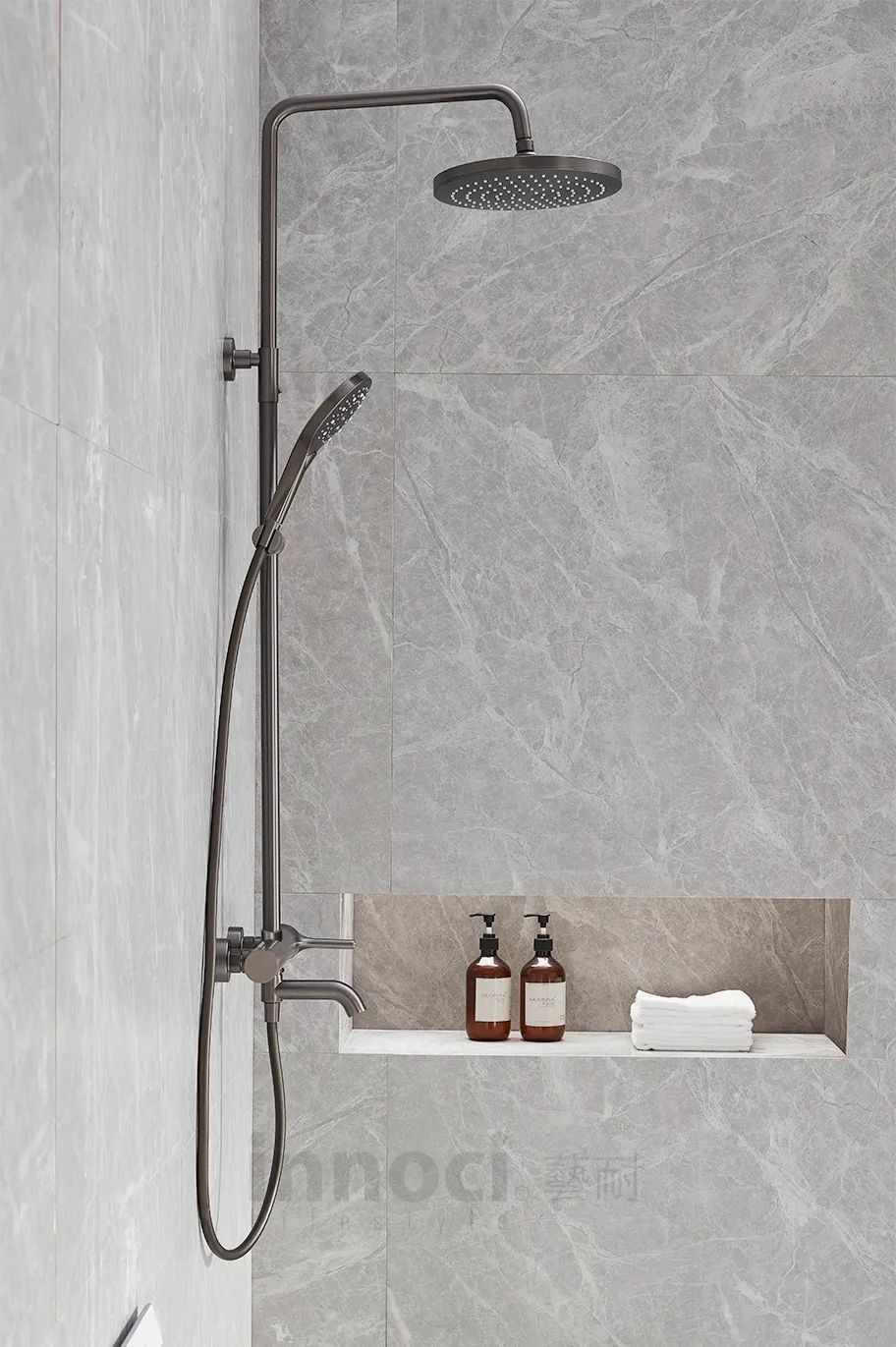 Asreards matching, titanium grey in full series has been developed to cover everyfunctional product of the bathroom from the faucet, shower to pendant, paper towelrack. Titanium grey shower porfolio is equipped with double switch showerfaucet, left switch knob, switch top spray, and shower. Rotate the lower outletfaucet and you can switch the drainage mode of the bathtub, and the outletnozzle can be taken in to save space.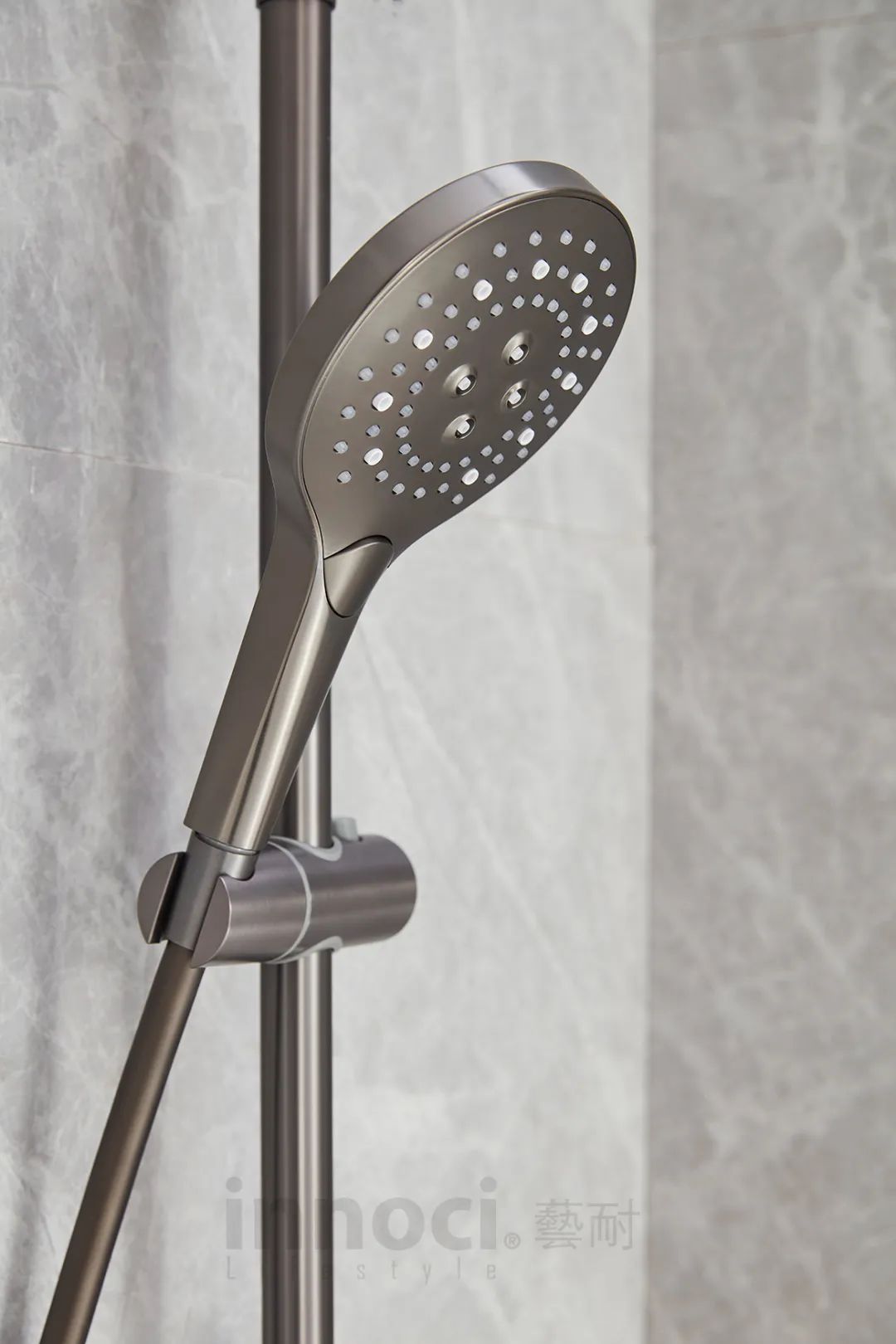 Multi-functional titanium grey hand-held shower allows "rotating pulsatingwater" outlet and deliversa pleasnat showering experience. The nozzle is made of environmentally friendlyliquid silica gel effluent material, allowing gently kneading to remove scaleand maintaining a consistent water supply.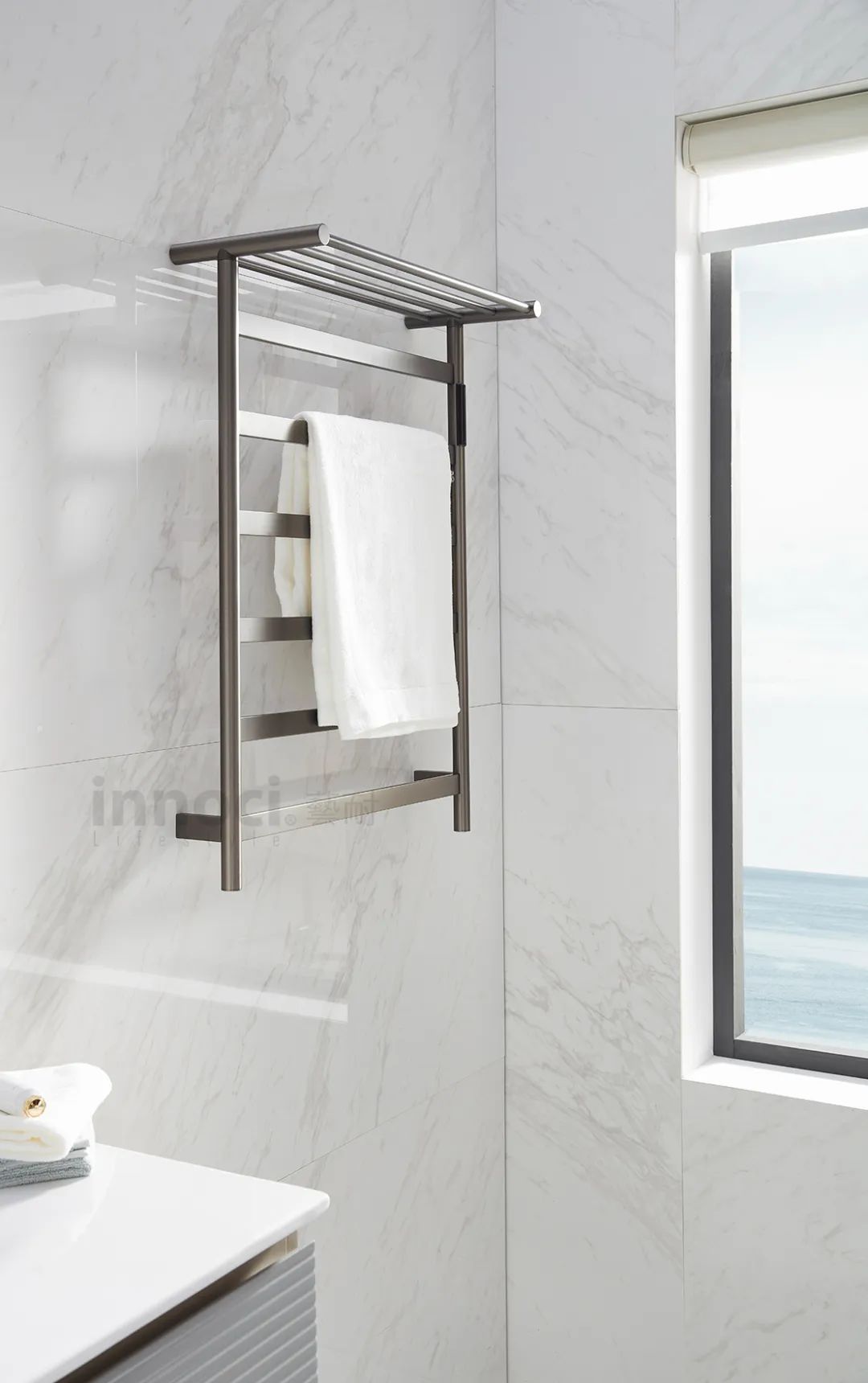 Thetitanium grey electric towel rack is heated by carbon fiber. It can avoidbacteria breeding by fast drying and effectively prevent mold from appearing indamp towels.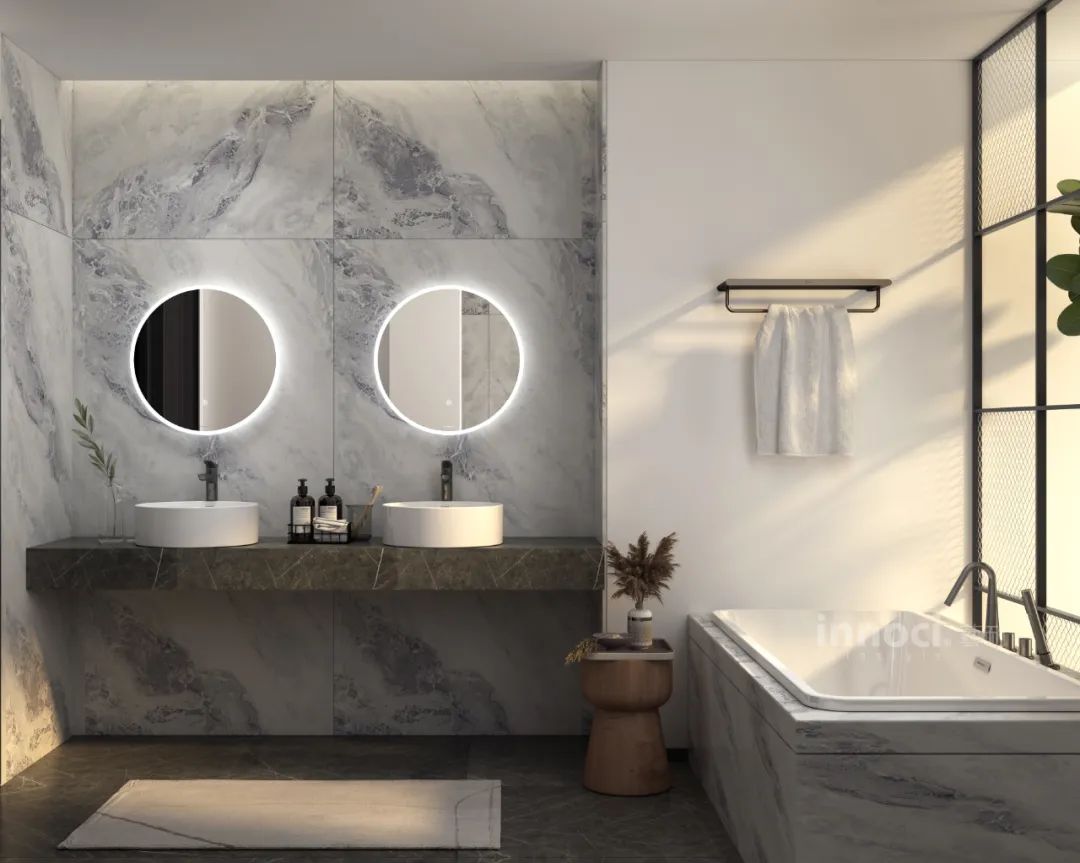 Calm and humble, it blends perfectly with the surrounding styles,becoming the highlights of bathroom decoration, and highlighting the charm oftitanium grey!